2023 Theme:
Management of Diabetic Foot Ulcer
Abstract Submission
is now closed

2023 Excellence Case Sharing Award (ECSA)
Theme: Wound Management of Diabetic Foot Ulcer "UndeFEETed"
The Excellence Case Sharing Award is launched to recognise the contribution of healthcare professionals in Asia Pacific with regards to wound healing. Through this platform, clinicians can showcase their knowledge, practices and skills in wound healing management cases while improving patient quality of life as well as value-based healthcare.
Based on global healthcare trends, 1 in 10 people will have diabetes by 2030*. As we march "UndeFEETed" towards World Diabetes Day on 14 November 2023, we invite you, our healthcare professionals, to participate in this regional wound experts movement by sharing your expertise and raising awareness for diabetic foot ulcer management.
Registration Opens: 18 April 2023
Abstract Submission Deadline: 7 September 2023

Finalist Notification: October 2023
Grand Final: 14 November 2023
Award: Up to 3,000 EUR
* Source: International Diabetes Federation https://diabetesatlas.org/

Award Panel
Prof. Dr. Marco Romanelli MD PhD
Prof. Dr. Marco Romanelli is a professor of Dermatology and chairman of the Division of Dermatology, Department of Clinical and Experimental Medicine, University of Pisa, Pisa, Italy.
Prof. Dr. Romanelli graduated from the University of Pisa and received his MD and PhD in experimental dermatology from the medical faculty. He completed his residency in dermatology in Pisa and a fellowship at the Wound Healing Research Center, University of Miami, Florida, USA. Subsequently, he specialised in medical hydrology. Since 2000 Prof. Dr. Romanelli has been a member of the Medical Faculty of the University of Pisa and adjunct associate professor with the Department of Dermatology and Cutaneous Surgery, University of Miami Miller School of Medicine.
Prof. Dr. Romanelli is currently a member of the European Pressure Ulcer Advisory Panel (EPUAP) and leads the Wound Healing Task Force at the European Academy of Dermatology and Venereology EADV. 

Prof. Dr. Romanelli has served as the past president of the World Union of Wound Healing Societies (WUWHS) and European Wound Management Association (EWMA) and, as member and chair of multiple grant review panels and on the editorial advisory boards of multiple journals.

Prof. Dr. Romanelli has extensive clinical experience of managing patients with leg ulceration. He is responsible for the Wound Healing Research Unit inside the Santa Chiara Hospital at the University of Pisa.

Prof. Dr. Romanelli's research activities include the development of biomaterials to be used on acute and chronic wounds, the implementation of different scaffolds for tissue engineering, and the elaboration of a prototype to noninvasively assess acute and chronic wounds. In 2006 he coordinated the European Pressure Ulcers Prevalence project in Italy, which had data from over 25 national hospitals which created an urgent need to address the occurrence of pressure ulcers (pressure injuries).

Prof. Dr. Yan Liu MD PhD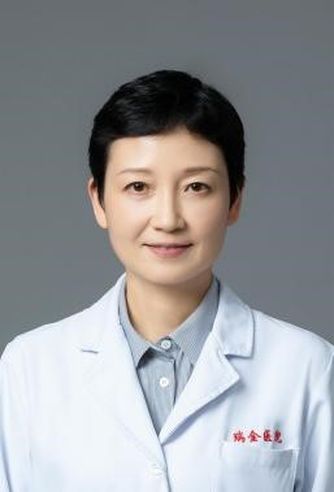 Prof. Dr. Liu is a Doctor of Medicine and holds the position of a doctoral supervisor.
Her experience and passion in burn injuries has enabled her to lead and guide as the Director of burn and plastic surgery department of Ruijin Hospital affiliated to Shanghai Jiaotong University. She has a keen interest in research and holds the position of research Deputy director of Shanghai Burn Research Institute. Her clinical expertise is in the areas of critical burn treatment, pediatric burn treatment, and various wound treatment. 
She is the chief editor monograph of "Burn Wound Repair" (second edition), "Burn Infection", deputy chief translator "Burn Therapeutics" (fifth edition) and the deputy editor-in-chief of the Journal of "Tissue Engineering and Repair, and Reconstruction Surgery", standing editorial board member of the Chinese Journal of "Burn", and editorial board member of the Chinese Journal of "Injury and Repair".
She advocates and is involved in various burn associations:
Vice Chairman of the Burn Surgery Branch of the Chinese Medical Association

Appointed Chairman of the Burn Surgery Professional Committee of the Shanghai Medical Association
President of the Burn Surgery Branch of the Shanghai Physicians Association
Vice Chairman of Scar Medicine Branch of China Plastic and Cosmetic Association
Vice Chairman of Wound Prevention and Wound Tissue Repair Professional Committee of China Research Hospital Association
Vice Chairman of Burn Trauma Professional Committee of China Women Physicians Association
Vice Chairman of Burn Medicine Branch of China Association for International Exchange and Promotion of Health Care
Member of ISBI Disaster Committee
Dr. Michelle Gibb PhD
Dr. Michelle Gibb, Founder and Director of Wound Specialist Services is a nationally and internationally recognised wound expert and nurse leader with a passion for improving patient outcomes.
Dr. Michelle is a nurse practitioner with a Doctor of Philosophy, Masters of Nursing Science (Nurse Practitioner), Masters of Wound Care, Bachelor of Nursing and almost 20 years' career experience in the specialty of wounds in a range of health service contexts.

As a key opinion leader in the specialty of wounds, she has great talent, enormous ambition and is dedicated to improving patient outcomes through her caring and compassionate approach combined with advanced skills gained through her extensive experience and education.

Dr. Michelle has been awarded numerous prestigious awards for her contribution to nursing and wound care including the Churchill Fellowship in 2010, and the Vice Chancellors Award for Excellence 2010, in recognition of exceptional sustained performance and outstanding achievement in leadership on the Wound Management Innovation CRC Bid.

With a keen interest in research, Dr. Michelle has published in many journals with the most recent publications on "A cost-effectiveness analysis of optimal care for diabetic foot ulcers in Australia" International Wound Journal. Cheng, Q., Lazzarini, P., Gibb, M., Derhy, P., Kinnear, E., Burn, E., Graves, N. and Norman, R. (2016), and 'Modelling the economic benefits of gold standard care for chronic wounds in a community setting, Wound Practice and Research'. Graves, N., Finlayson, K., Gibb, M., O'Reilly, M., and Edwards, H. (2014).

As a professional leader, role model and mentor, Dr. Michelle inspires, motivates and develop others in the specialty of wounds through change.